About Hillcrest Fianancial Services
We are a full-service financial firm committed to helping people pursue their financial goals. We offer a wide range of financial products and services to individuals and business owners. We believe you will be better able to identify your goals and make sound decisions to help reach them by our providing sound financial information.



We help people do smart things with their money, and we place a premium on  financial efficiency. We believe that tax free money is better than the same amount of taxable money, and we use proven financial strategies for wealth management and asset distribution. The goals of the client dictate our strategies and recommendations. The two financial powers of successful retirement planning are the accumulation rate and the distribution rate,
Please call us if you have any questions about our firm or the range of financial products and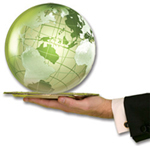 services we provide. Our firm has a relationship with a variety of financial services companies, so if we don't have a product or service, we know a group that does.